Focus will be on the organization's present and future
BUFFALO, NY (Dec. 18) – World Trade Center Buffalo Niagara (WTCBN) is pleased to announce that Craig Turner has agreed to join the organization as interim president, WTCBN Board of Directors Chair Nancy Dempsey said today.

"Through Craig's work regionally in economic development, and particularly trade and logistics, he is already very much engaged in initiatives that are aligned with WTCBN's work," said Dempsey. "We are looking forward to his leadership in strengthening the organization's place in the bi-national Buffalo Niagara business community, and interjecting new ideas with an eye on the future."
June 22nd, 2016 in Buffalo, NY: World Trade Center Buffalo Niagara held their annual World Trade Celebration event which recognizes the importance of international trade on May 17, 2017 at the Hyatt Regency Buffalo. The event brought together over 200 members of the Buffalo-Niagara region's international business community.
The keynote speaker for the program was Ralph Carter, Managing Director of Legal, Trade and International Affairs for FedEx Express who spoke on the importance of international business, potential trade policy changes on the horizon, and how FedEx is expanding globally while navigating the risks ahead.
Also giving remarks at the event during programs which took place before the keynote were the Honorable Karina Gould, Minister of Democratic Institutions, Member of Parliament, Government of Canada and Phyllis Yaffe Consul General of Canada in New York.
(Buffalo, NY)—On January 1, 2017, World Trade Center Buffalo Niagara (WTCBN) added 11 new board members and expanded its services to help support companies in Upstate New York and Southern Ontario in navigating the global marketplace.
"The vast majority of economic growth is occurring abroad. To reach these markets, our companies need to export to a greater degree while reducing risks. This will help our region improve economic growth and create jobs benefiting our families and communities," said John Manzella, WTCBN President and CEO.
"WTCBN board members provide invaluable counsel and advice to our organization, as well as to local companies. The 11 new board members, which brings our board up to 24, will expand our reach into the community and help us in our educational and awareness process," added Manzella.
September 21 - 22, 2016 in Buffalo, NY: World Trade Center Buffalo Niagara, in partnership with the U.S. Bureau of Industry and Security (BIS), the Upstate New York District Export Council and the U.S. Department of Commerce, present a two-day export controls seminar. The first day of this notable program will be on The Essentials of U.S. Export Controls; the second day of the program will cover Developing an Export Compliance and Management Program. Export policy specialists from BIS will present key information regarding export compliance during this fast-paced program drawing businesses and government representatives from all over the globe. These programs are targeted to experienced exporters interested in both refreshing their knowledge about export compliance and exchanging ideas about export control issues in a hands-on manner.
Contact us for more details and sponsorship information.
June 22nd, 2016 in Buffalo, NY: World Trade Center Buffalo Niagara's annual event celebrating international trade will be here soon, mark your calendars!
The keynote speaker will be William C. Lane, former Global Director of Government Affairs, Caterpillar Inc..
Contact us for more details and sponsorship information.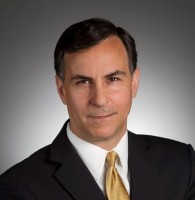 The World Trade Center Buffalo Niagara Board of Directors are proud to welcome John Manzella as the new President and CEO.
In addition to having John join the WTCBN team, WTCBN will be offering new services along with traditional consulting, certification programs, seminars and networking in an effort to better serve you and the community.
These include:
• On site presentations and workshops with a focus on global growth and risk mitigation.
• Reports that provide insight and analysis on critical issues and global business development.
• Foreign investment attraction.
• Inbound and outbound trade missions.
• Public affairs and advocacy efforts designed to educate stakeholders and elected officials on policies that support international business.
Click here for more details and to learn more about John Manzella.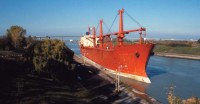 World Trade Center Buffalo Niagara (WTCBN) hosted an informative event and webinar on import compliance on February 19th, 2015. The program featured speakers Damon Piatek of Welke Customs Brokers USA and Peter Russell from U.S. Customs and Border Protection. Attendees received information on ways to save money on their import procedures and resources from U.S. Customs to stay up-to-date on policies and procedures.

An international law firm assisting companies in over 40 countries. Phillips Lytle is able to assist its clients with knowledge that can prove invaluable when doing business in foreign markets in terms of navigating the local laws, procedures, economic and business climates, cultures and politics. Services include:
Compliance Counseling
Facilities Security Clearances
Joint Ventures
Financial Transactions
Mergers & Acquisitions
Licensing & Distribition Agreements
Intellectual Property
Immigration including EB-5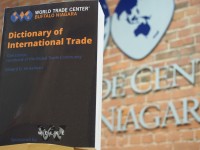 World Trade Center Buffalo Niagara is excited to introduce a new member benefit for Manufacturing companies in 2015. Upon renewal, companies will receive the Dictionary of International Trade.
Sponsored by Welke Customs Brokers, this 792 page reference guide is one-third dictionary and two-thirds encyclopedia. In addition to an A to Z section, there are 26 important appendices.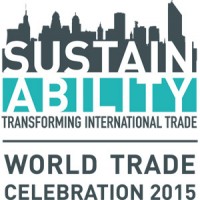 May 20th, 2015 in Niagara Falls, NY: World Trade Center Buffalo Niagara's annual event celebrating international trade will focus on global sustainability, a crucial concern for both organizations and individuals. The event will feature a luncheon panel with breakout programs before the keynote presentation highlighting local sustainability efforts and resources.
The keynote presentation will focus on global sustainability, how local actions make a global impact and why it is important no mater what industry you are involved in or the size or your organization. The event will include a gala networking reception and local company showcase highlighting sustainability in the region.
Click here for more details and to register.
World Trade Center Buffalo Niagara announces the launch of thier new website. Designed by Tall Girls Design, the lively new website highlights the events and services offered to companies in the region interested in international trade.
State Trade & Export Promotion (STEP) Global NY Exports Grant - The Small Business Administration, through Empire State Development, is offering grants to U.S. small businesses that can help them increase their exports or export potential. Click here to review the criteria and take advantage of this incredible opportunity if you do qualify.
If you have any questions about how WTCBN can assist you with exporting, then please contact us directly.
World Trade Center Buffalo Niagara announces thier 2015 events calender. View upcoming events for more information.